Our state of the art facility in Greater Noida is the heart of all our operations. Our imported machinery from Germany and Italy use CNC technology to deliver premium products at a reasonable cost. In office Interiors, we offer false office ceilings and office partitions. We also provide fire and water resistant office partitions and false office ceilings. We have 100% original designs for your office which we achieve with the help of our in-house designers.
False office ceilings are a great way to make your office cost-efficient, as you can save a good amount each year on electricity. It can also come as an excellent opportunity to make your office look chic and classy. False office ceilings also make your office look clean by covering up the necessary electrical wirings. At mosaic interiors, we understand the design language of space, so we can assist you better in selecting a perfect false ceiling for your office space, which we provide at reasonable prices. Our false office ceilings are best in class and come in three options, Grid, Gypsum, and POP.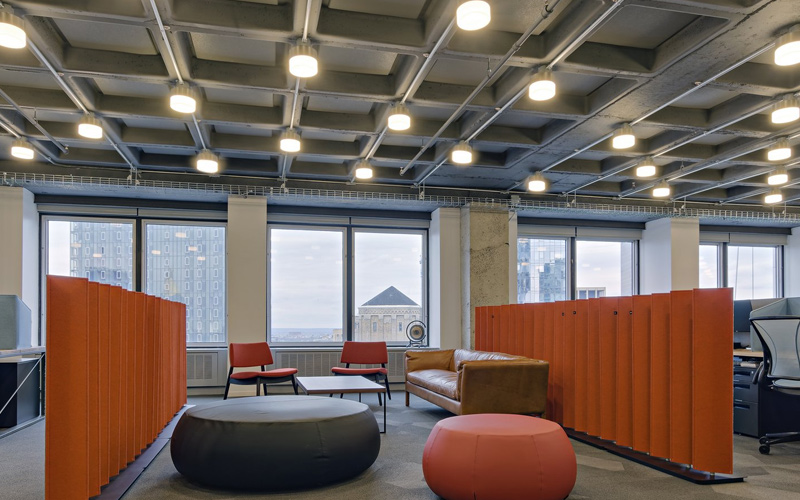 Grid
Our false grid ceiling comes with a wide range of designs. Our false ceiling manufacturers make sure that all the products go through multiple quality tests after which it is approved for use. Our design has a seamless finish with water-resistant capabilities.
Our gypsum blocks are widely used in offices for the false office ceilings and office partitions as well. The Gypsum is lightweight and durable, which is a perfect combination for office ceilings and office partitions.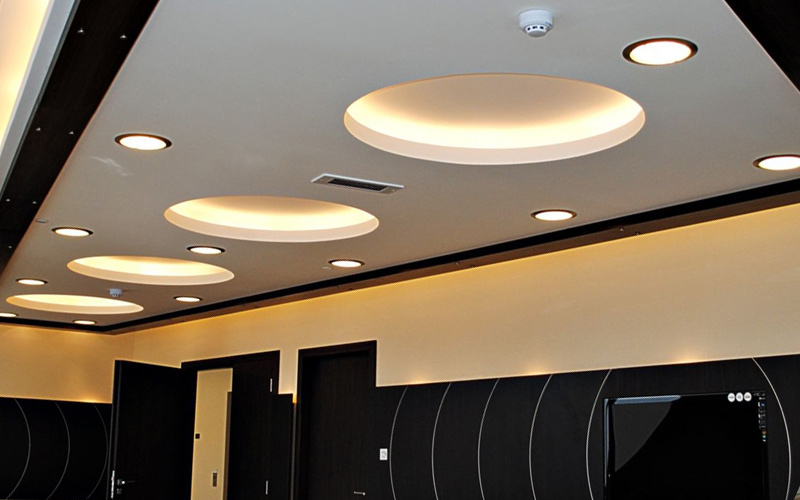 POP
Our POP designs are seamless with non-abrasive and lustrous texture. The thickness of the POP layer depends on the customer's demand. Our robust designs last long without losing its shine over the years. Our special POP designs also prevent dust accumulation on the surface.
Our office partitions are low maintenance yet elegant looking. An office partition can be used to make cubicles and workstations. A glass office partition is also helpful in isolating the noise, leading to better productivity in an office. Our professional in-house designers come up with the best designs delivering an enchanting look without losing the sturdiness of an office partition. At mosaic interiors, we understand the design language of an office space, so we can assist you better in setting up office partitions at your workspace, which we provide at reasonable prices. We offer three options in office partitions in Aluminum, Glass, and Gypsum.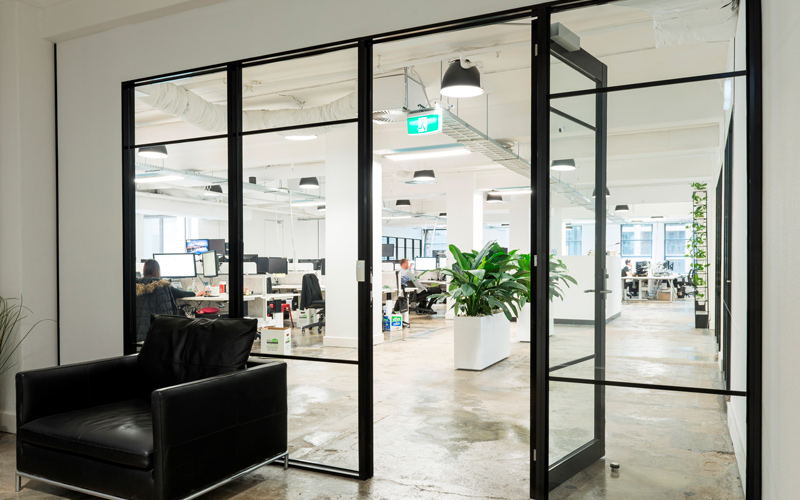 Aluminum
Our aluminium office partition sells like hotcakes. Due to our 13 years of expertise in this field, we are able to provide fine quality modular offices including office partitions. We offer fabricated aluminium office partitions too.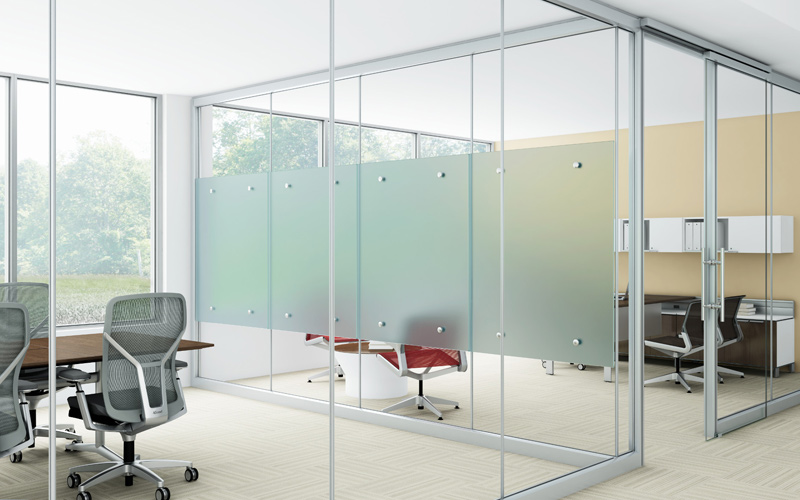 Glass
Glass is a highly used material in the office space industry. It gives the cabin an airy feel, yet keep everything transparent when the time is needed. The glass is high maintenance, as it has to be cleaned once in a while, but the finished product gives a timeless feel to the interiors.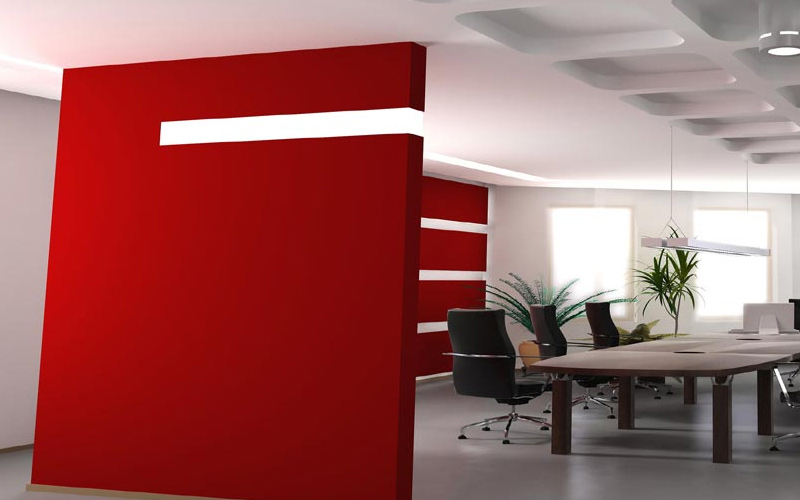 Gypsum
Gypsum is a cost-effective and elegant looking material which can change the architecture of your office with a variety of chic designs. The perks of having a Gypsum partition includes cost-effective replacement and low maintenance.